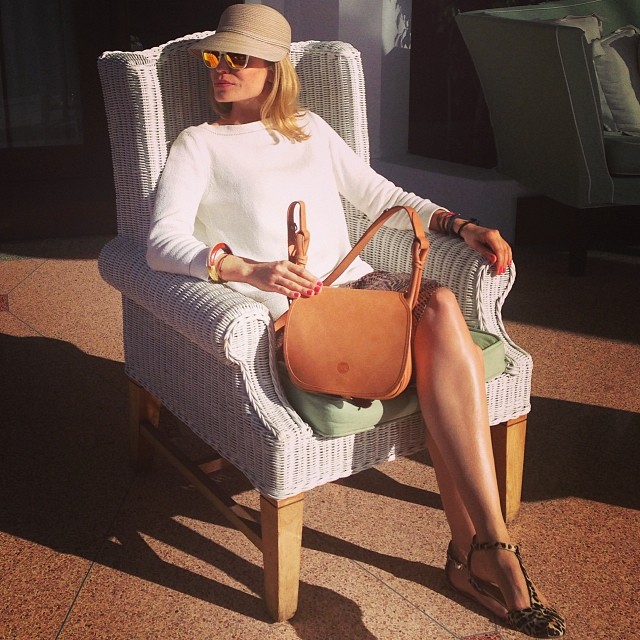 Enjoying life in Miami, Alexandra from Daily Social Diary sends a postcard home. Our IWISHUSUN bag accompanies her and is a perfect companion for strolling through Art Basel Miami's gallery boxes, bathing in the sun and traveling. Thank you for this beautiful picture, dear Alexandra!
Our bag comes in black and natural leather and whilst the IWISHUSUN logo is embossed into the strap in a small circle, the leather patch inside is a reminder of the good deed the buyer has done with the purchase of the new bag: "It's good for you and good for others". Every bag sold continues the cooperation with the non-profit-organisation ORBIS International, with which we continue to finance cataract operations. Purchase your own bag here.
Photo: dailysocialdiary Instagram.