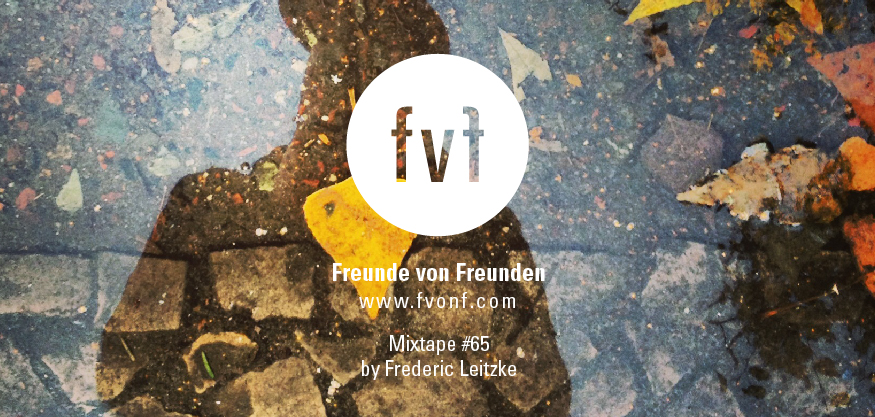 Did you know that our friend, film producer and co-founder of Editude Pictures, Frederic Leitzke, is also a DJ? As one half of the duo, Jazoburbs, or as efalive, he has been bringing beats to crowds since 2003. Now Freunde von Freunden, an international interview magazine that portraits people of diverse creative and cultural backgrounds in their homes or within their daily working environments but presents its own mixtapes on the corresponding blog, too, asked Frederic to select his favorite songs. The result is a mixtape which is definitely worth a listen, featuring Mount Kimbie, Schwarz Dont Crack, Super Flu, &ME among others.
Listen to Frederic's Freunde von Freunden Mixtape #65 here:
Frederic Leitzke's Mixtape #65 tracklist:
01. Schwarz Dont Crack – Charade (Adana Twins On A Lonely Night Remix) /Kitsune, 2013/
02. Hanne & Lore – My Oh My /Monaberry, 2013/
03. Ten Walls – Requiem /Life And Death, 2013/
04. Mario Aureo & Manuel Moreno – Arosis (Sebo Remix) /Ritter Butzke Studio, 2013/
05. Chasing Kurt – Lose Myself /Suol, 2013/
06. Kölsch ft. Troels Abrahamsen – All That Matters (andhim Remix) /Kompakt, 2013/
07. Mount Kimbie – Made To Stray (DJ Koze Remix) /Warp, 2013/
08. Super Flu ft. Monkey Safari – Me Roar /Monaberry, 2013/
09. Riva Starr ft. Rssll – Absence (Adam Port Remix) /Snatch! Records, 2013/
10. &ME – Shallow /Keinemusik, 2013/
11. Matt Karmil – Reverse Peephole /IRR, 2013/
Check out Frederic's interview with IWISHUSUN here.
Moreover, Frederik Frede who co-founded the website Freunde von Freunden showed his colours for IWISHUSUN, too. Read his interview here.