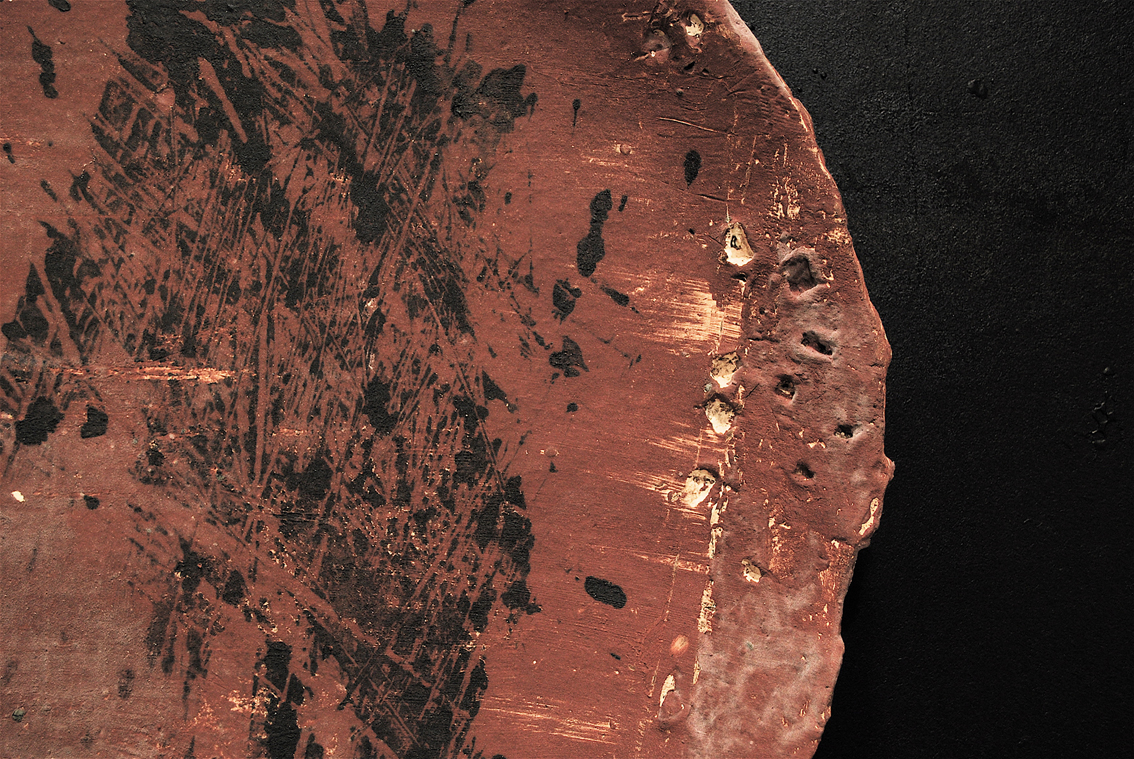 Introduced to you through our interview, from Saturday on our friend and Milan-based artist Marco "Pho" Grassi will show his latest works at Circle Culture Gallery Hamburg (read his interview with IWISHUSUN here). The solo show which is titled [Plù-ri-mo] will overview his most recent artistic research by displaying a selection of multiple materials ("Walls"), ceramics, works on paper  ("Monotypes"), as well as his new "Rayographies" – even though he variegates materials, concepts and techniques, at the second glance all seem to be connected with each other and keep a coherent aesthetic. No matter what media Grassi has chosen, the used material enters into a direct dialogue with its medium provided.
The "Walls" series which Grassi started in 2012 is composed of found objects and detritus from urban public spaces that he utilises as a subsurface for his strong and expressive abstract paintings. The artist also presents a new series of ceramics which were crafted in collaboration with the famous crocker Marco Tortarolo in 2013. As with ceramics, the "Monotypes" paper works – also part of the exhibition - emphasize the intrinsic need of the artist to commence a dialogue with different materials. Furthermore, Grassi introduces two selected "Rayographies" of his most recent project called "Le Grand Verre" that were produced in collaboration with the artist Matteo Bologna.
If you are in Hamburg, make sure you don't miss the show! Check out a preview of his exhibited works here.