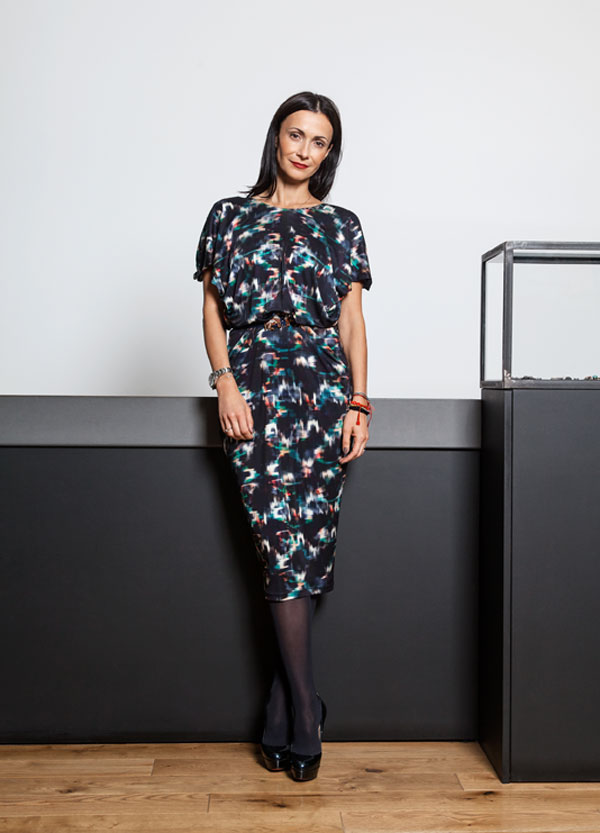 Anita Tillmann
CEO & Founder of PREMIUM – Berlin
When Anita founded Premium Fashion Fair along with her partner Norbert Tillmann 10 years ago, she did not have an idea how successful she was going to be. During the last decade Berlin made it to the Front Row of the international fashion world and Anita wasn´t innocent in that being so. Full of energy, with an impeccable sense of style, she has a good heart underneath her strong attitude and supports young designers as well as charity in various ways. Next to running a big company and representing Berlin fashion 24/7, she is a mother of two and never seems to get tired of her agenda.
What is more important to you, the sense of taste or sight?
Sight.
Why?
Because I see all day. Whereas taste is restricted to the act of eating. And I am a highly visual person and so my perception is defined to a great extent by what I see. I am incredibly grateful for the fact that I have complete vision.
What is your vision as a creative person for your personal work?
Having the freedom to try out new things. Realising projects and big ideas. It's especially important to me to be able to work in a self-determined way.
What is your tactic for making the world a better place?
Just do it! Don't just talk the talk. Walk the walk! Preferably as often as possible. Everything counts: every gesture, large and small.
When did you last give back and what was it?
I try to give something back every day. I am especially involved in supporting children's charities with Worldvision and via betterplace.org.
What is the most beautiful thing you have ever seen?
My children and the sun.
What is the look for I WISH U SUN?
Effortlessness, coolness.